Michael Behe's hypothesis still pseudoscience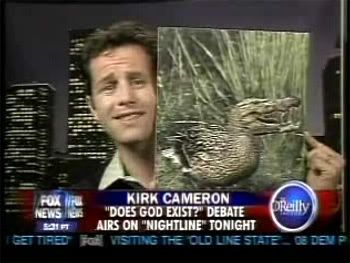 Creationist argument for how evolution couldn't happen.

The California Literary Review has an interview with Intelligent Design guru Michael Behe. The comments have some decent information (especially about his Dover testimony that was referred to as "breathtaking inanity" by the conservative judge). The rest of the interview is filled with garbage like this:


Is there any way to test the concept of a designer? Is there any evidence of his or her actions interceding in the development of life on earth?



Well, it depends on what you mean by "test" and "evidence". If you and a friend walked by Mount Rushmore, even if you had never heard of it before, you would immediately realize that the faces on the mountain were designed. Not for a moment would you think they were the result of random forces such as wind and erosion. Your conclusion of design would be certain, because you would see how well the pieces of the mountain fit the purpose of portraying an image.
So now Intelligent Design advocates have descended to the same silly argument that Ray Comfort and Kirk Cameron trot out. If it looks designed, it must be. Problem solved. Never mind that structures such as Mount Rushmore are incredibly rare and violate the natural processes of geology while all biological systems show evidence of common descent. Behe should join the dynamic duo on their next adventure.