Evolution, Cooperation and Social Change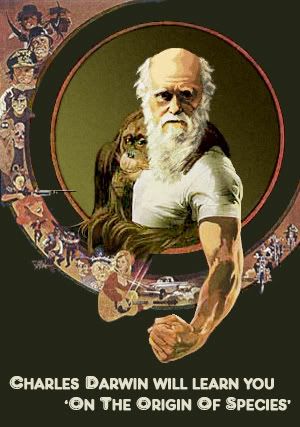 "If the misery of our poor be caused not by the laws of nature,
but by our institutions, great is our sin."

- Charles Darwin
All political and economic philosophies are based on fundamental assumptions about human nature. Early assumptions were based on the premise that a supernatural entity fashioned man in His image but that this creation was flawed. As a result, while we may strive for perfection, the harmony we seek is unattainable without embracing the Supreme Being and His law. Throughout recorded history, all-too-human tyrants have used such views to their political advantage.
Even in the Republican systems that emerged out of the Enlightenment, the premise that there must be a class of rulers and a class to be ruled is the established norm (the modification being that the ruler is approved first by the populace rather than chosen through nepotism). Totalitarian regimes are predicated on the assumption that humans are innately selfish and easily swayed by rival factions thus requiring a unitary executive that, through his singular and enlightened moral vision, will fashion social life in the public's best interests. [1] State communism (as implemented by Joseph Stalin, Mao Zedong or Pol Pot) followed many of these totalitarian illusions and further assumed that human beings were infinitely malleable and thus able to be forged anew through "reeducation camps" that would benefit society by molding human will around the interests of the state. [2]
Only the political philosophy of anarchism assumes that human nature is basically rational and compassionate, leading to a just society through the free association and participation of all citizens. [3] Anarchy, while assumed by most people to be synonymous with chaos, is actually from the Greek root
arkhos
, or rulers, and is therefore defined simply as "no rulers." Modern political classifications place anarchy as Libertarian Socialism, libertarian in the sense of limited or no government influence and socialist in the economic view of equitable distribution of resources and the direct confrontation of oppression.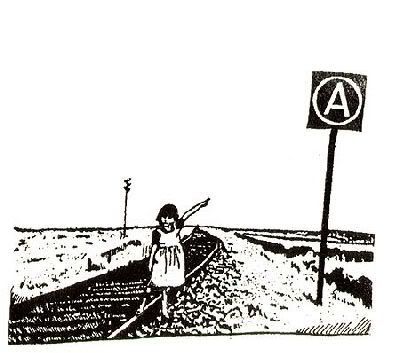 This makes anarchy a fusion of conservative and liberal ideals; a combination of Ronald Reagan or Ron Paul's vision that government should be drowned in its own bathwater with the revolutionary action inherent in social justice movements from Thomas Paine and Daniel Shays to Malcolm X and Cesar Chavez. Anarchism has many forms, but advocates generally agree that an anarchist society should consist of nonhierarchical free association, self-government, workers councils (rather than bosses), participatory economics and environmental sustainability. But is such a seemingly utopian ideal consistent with a modern understanding of human nature?
According to Noam Chomsky, international bestselling author of
Hegemony or Survival
, "In this possibly terminal phase of human existence, democracy and freedom are more than just ideals to be valued - they may be essential to survival." The human experiment is at a crucial turning point where we have within our power the ability to choose whether we continue towards inevitable self-destruction or reconsider our actions and move towards a vision of human freedom and sustainability. As we move towards this vision it is important that we inform ourselves of our evolutionary history, of previous experiments that species have engaged in during our collective legacy.
If we are to avoid the fate of 99.99% of life on this planet (as most species that have ever existed in our 4.6 billion year history are now extinct) we must use our creativity and our wisdom to re-imagine what it means to be human and what it means to interact with our environment. We are the first species to ever be conscious of our own potential extinction. This is a source of optimism rather than despair, for while our creativity and innovation are the roots of our own destruction they are also the wellspring of a new world that merely awaits our ability to imagine.
[1] McCormick, J.P. (1994). Fear, Technology, and the State: Carl Schmitt, Leo Strauss, and the Revival of Hobbes in Weimar and National Socialist Germany.
Political Theory
22(4):619-652.
[2] Tucker, R.C. (1956). Stalin and the Uses of Psychology.
World Politics
8(4): 455-483; Bracey, D.H. (1985). The System of Justice and the Concept of Human Nature in the People's Republic of China.
Justice Quarterly
2(1):139-144; Clayton, T. (1998). Building the New Cambodia: Educational Destruction and Construction Under the Khmer Rouge, 1975-1979.
History of Education Quarterly
38(1):1-16.
[3] Gould, C. (1989).
Rethinking Democracy: Freedom and Social Cooperation in Politics,
Economy and Society
. Cambridge University Press; Turner, S. (1998). Global Civil Society, Anarchy and Governance: Assessing an Emerging Paradigm.
Journal of Peace Research
35(1):25-42.