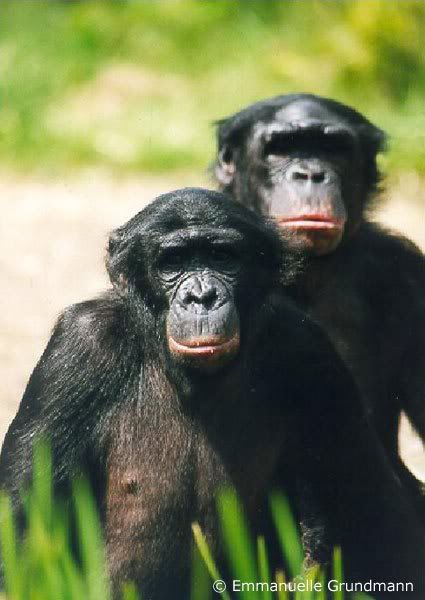 A new Nightline report travels to the war ravaged Democratic Republic of Congo to interview Bila-Isia Inogwabini, the World Wildlife Fund researcher who discovered an unknown population of nearly 2,300 bonobos. Considering that some researchers estimate there to be fewer than 10,000 bonobos alive in the wild, this discovery was hailed as a major development in the effort to save the species from extinction.

I was introduced to Bila a few years ago while working on my article Behind Enemy Lines for Wildlife Conservation. At the time he was just preparing his expedition to the Lac Tumba region of Western Congo. His team's findings were subsequently published in the Cambridge University journal, Oryx (subscription required).

Watch the Nightline report below:



For additional bonobo related posts see Bonobo (Re)Visions, Bonobos "Red in Tooth and Claw" and my interview with bonobo researcher Frances White.