Time to feast on another edition of Four Stone Hearth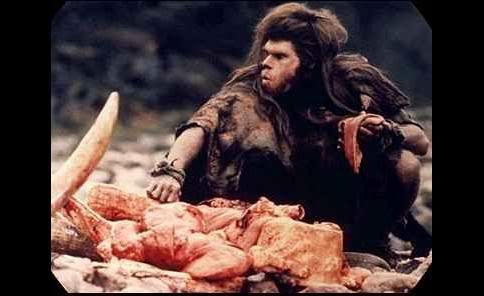 Freshly butchered mammoth anyone?

The blogsophere's best (and only) anthropology blog carnival is now up at Paddy K's Swedish Extravaganza.

My favorite entries from this edition include:

Vanessa at Bonobo Handshake explains the exciting new research she and her colleagues are doing as well as what life is like at a bonobo sanctuary in Congo.

The always wonderful Anthropology.net has an excellent overview of the Dmanisi fossil hominins in their post Early Homo Postcranial Fossils from Dmanisi.

Archaeozoo offers an insightful look at how mistaken interpretations of exotic animals could lead to mythological fancy in his post Narwhals or Unicorns?

The next edition of Four Stone Hearth will be Oct. 10 at Remote Central. So get those posts over to Tim as soon as you can.